Mobile Showroom
Mobile Flooring Showroom, Greater Vancouver
See how your new floor will look in the proper context of your own home. We have modernized the flooring experience by introducing the mobile flooring showroom, bringing quality hardwood and vinyl flooring options right to your doorstep.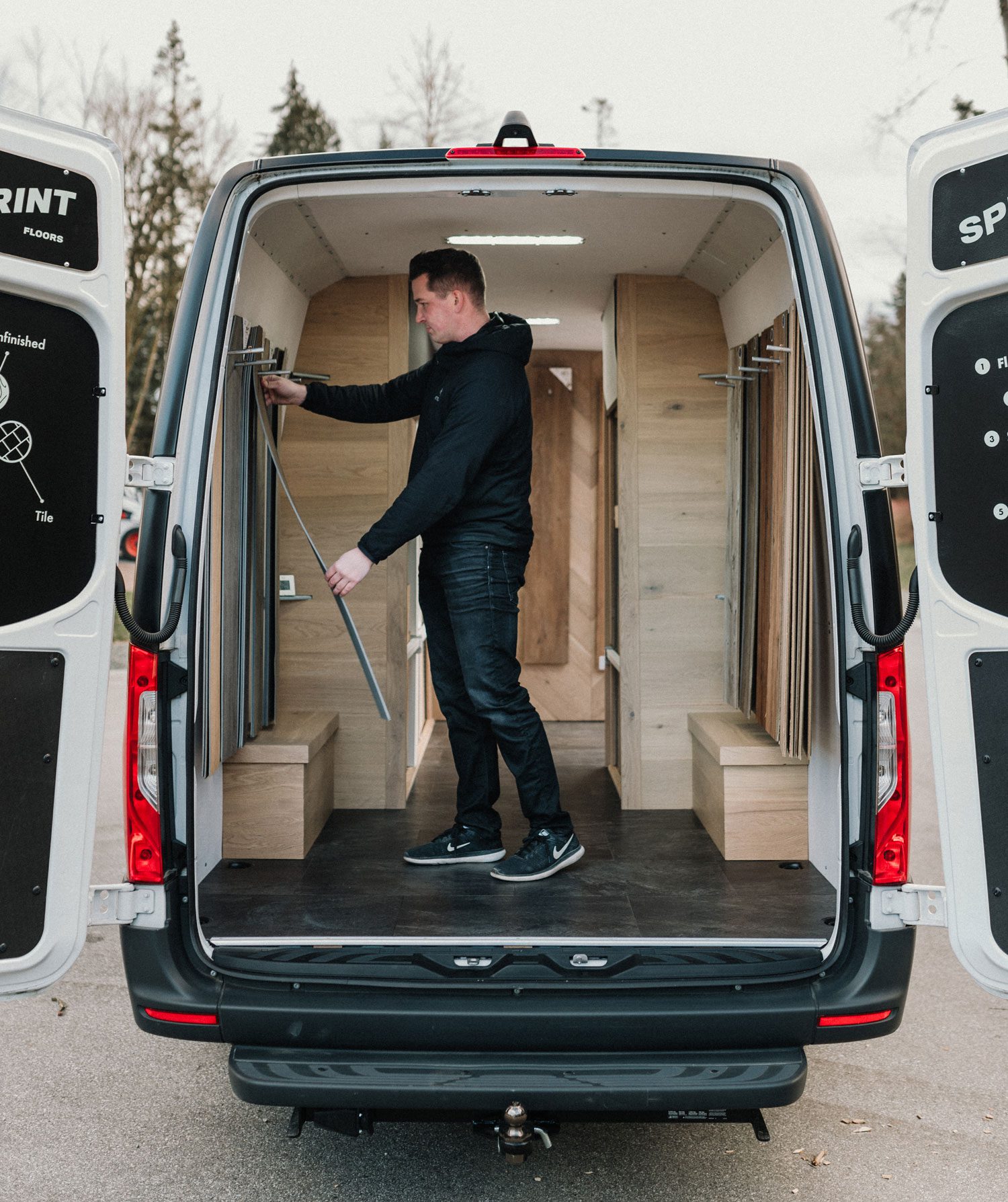 We bring your flooring options right to your door so that you can see how it all fits in with your home.
Hardwood & Vinyl Flooring Showroom
We know how important it is to really experience your floors before making a decision, which is why we bring all of your options to you so that you can get the best possible idea of how your home will look with your new flooring selection. Whether you are renovating or building a new home, your floor should be perfectly suited to the rest of your interior design, and our mobile showroom can help make that happen in the simplest possible manner.
The Future of Flooring is Mobile.
Our mobile showroom is equipped with a massive selection of flooring samples and all the tools we need to get you started on your new floor installation. Our experienced flooring design and installation experts can help you to ensure that you get a floor that fits well with your home's overall aesthetic and we can make our visit work with your busy schedule to ensure a truly seamless experience.
★★★★★
From the moment the mobile showroom pulled up, to the last transition was installed, Brock and his team were professional, honest and amazing at communicating with us every step of the way. Not to mention our luxury vinyl plank floor transformed the look of our house. So thankful we went with their custom stair nosings. Reno or new build these guys are pros. 
~ Warren Murchison