Floor Installation Services
Hardwood & Vinyl Flooring Installation, Greater Vancouver
Marrying form with function, we'll work with you to make sure your floor installation creates visual appeal in your home or commercial space, complementing both the room and your own personal style.
Whether it's a new-build or a renovation, there's a lot to consider when installing a new floor. An experienced floor installer does a lot more than just lay your new hardwood or vinyl – they also know where to start to make the flooring square to each room, how best to transition between spaces, and which installation techniques work best for different flooring types. The end result is a smooth, even, and beautiful new floor that won't disappoint.
The professional team at Sprint Floors has the training and product knowledge to tackle any flooring installation project. We're here to take care of every step of the process, including removing old flooring and manufacturing custom components to match your materials.
Our Floor Installation Services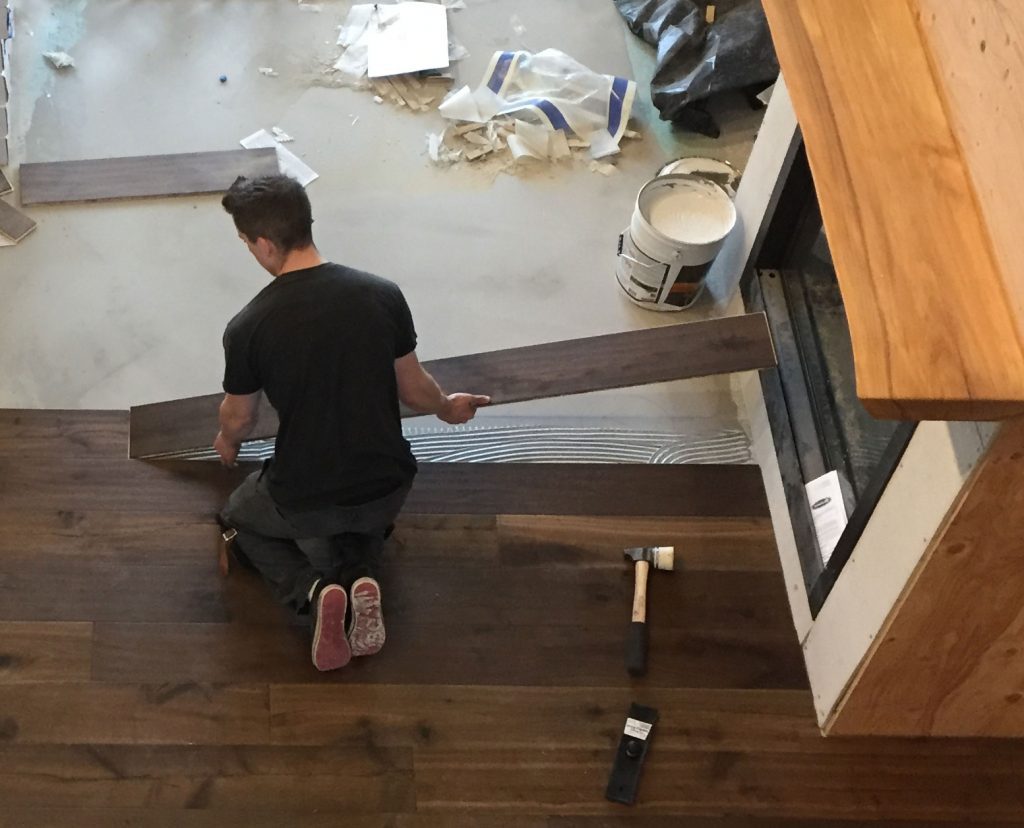 Hardwood floor installation services​
Timeless and beautiful, we offer a range of hardwood styles and colours to suit every project. We work with a select few hardwood lines that we've vetted ourselves, which allows us to guarantee that you're receiving the best quality products. From the design stage to the finished product, our specialized team will work closely with you throughout the entire installation process to ensure that you're completely satisfied with your new hardwood floors.
Vinyl floor installation services
Stylish and durable, vinyl flooring gives you the look of wood and stone at an economical price point. At Sprint, we offer a collection of premium vinyl flooring products, including plank, tile, click, and cork in a wide variety of colours. Our experienced team will choose the best installation method for your chosen materials, and will either glue or float, your new flooring into place with expert precision.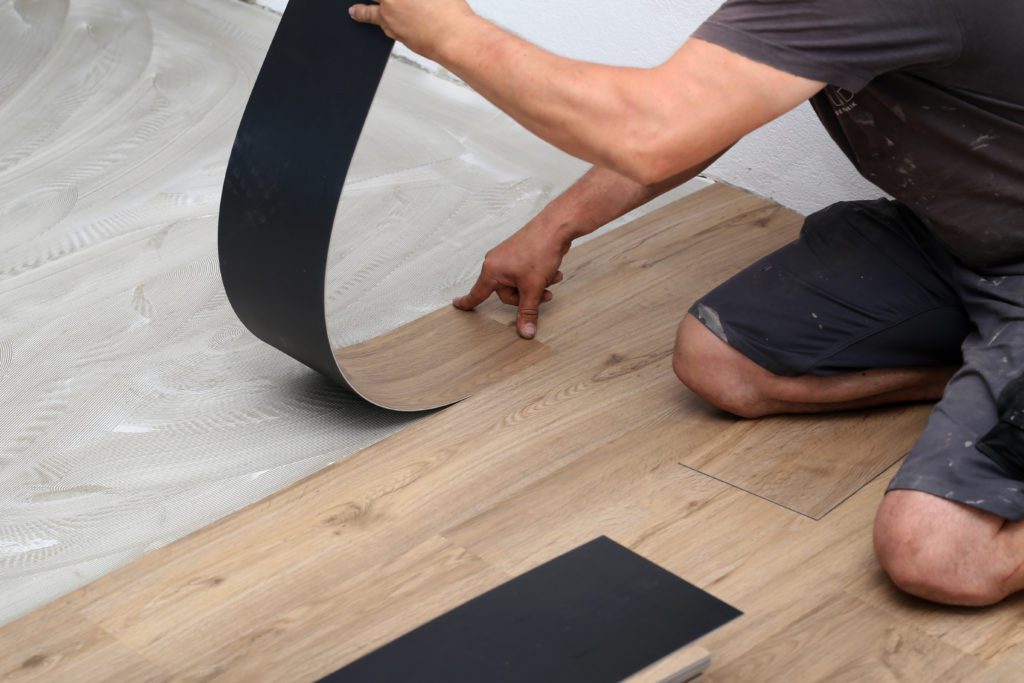 Areas We Offer Floor Installation Services
We offer floor installation services throughout Greater Vancouver and across the Lower Mainland, including: Abbotsford, Burnaby, Coquitlam, Delta, Langley, Maple Ridge, New Westminster, North Vancouver, Pitt Meadows, Port Coquitlam, Port Moody, Vancouver, West Vancouver
Why Choose Sprint Floors?
At Sprint, flooring installation is our specialty. We carefully vet the lines and products we work with, choosing quality, premium materials we would want in our own homes. As a result, you can rest assured knowing you'll be getting the best flooring without compromise. What's more, our knowledgeable team has the skill and experience to tackle any flooring project, including identifying and troubleshooting any problem areas that need to be addressed
The cost depends on a couple of factors. The first is the price of materials — for example, hardwood will cost more than vinyl, and both types have options that vary in price per square foot. Ultimately, you can expect the cost, inclusive of both materials and labour, to cost anywhere from $3,250 to $7,250 for a 500 square foot space.
Yes, both hardwood and vinyl flooring can be installed over tile, as long as the existing tile is in good shape and flat within industry standards. Cracked or missing tiles should be removed first to avoid issues with your new flooring.
It's not standard for floor installers to move furniture as part of our installation services. That said, if you're interested in having us move your furniture, let us know! We're happy to provide a quote.