Floor Grinding and Leveling Services
We guarantee high quality and evenly layed floors
Before installing new flooring, it's important to make sure that your subfloors are smooth, flat, and clean. When subfloors have areas that are higher or lower than the rest, those imperfections will impact the integrity of the new flooring installation. If left unaddressed, defects such creaking, movement and delamination can occur.
At Sprint, we want you to be satisfied with your new floors for years to come, which means we won't skip this important step of the installation process. Before laying your new hardwood or vinyl flooring, our highly trained team will examine your subfloors for high and low spots, as well as any existing damage. From there, we'll recommend floor leveling, grinding, or to address the issues and create a perfect surface for your new flooring. As a result, you'll get to enjoy quality floors that are as durable as they are beautiful.
Our Floor Leveling and Grinding Services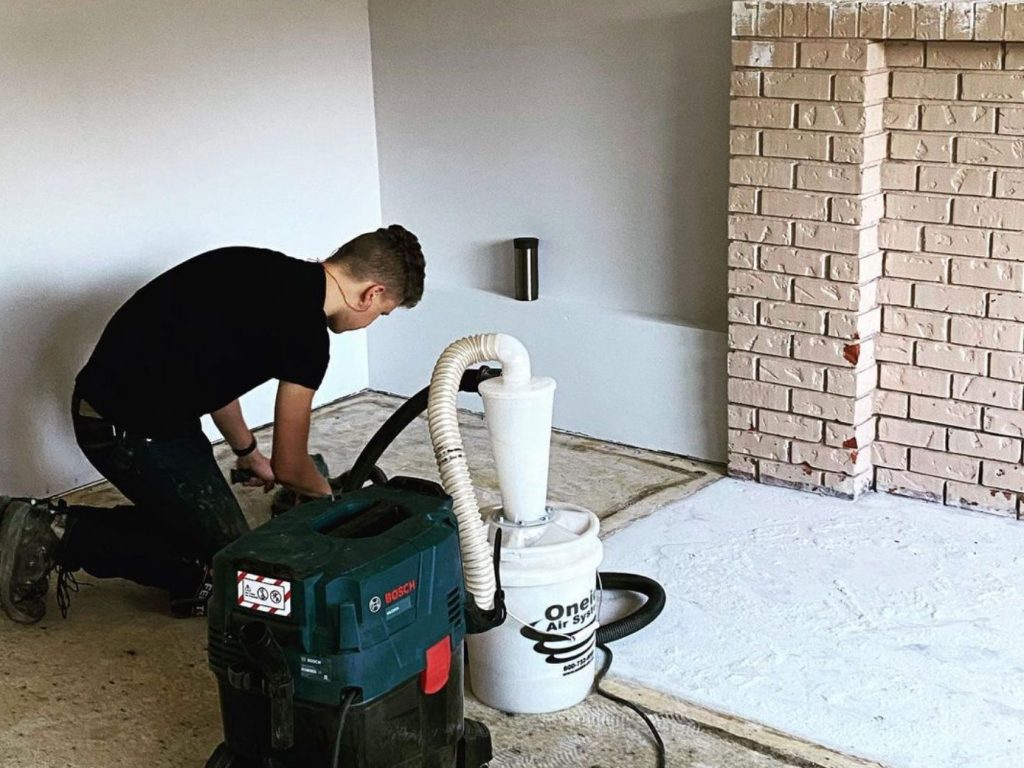 Floor Leveling Service
Whether your subfloors are uneven or simply have a few low or high spots, floor leveling will bring the space to the level needed for a successful installation. Our team uses high-quality self-leveling compounds to fill in depressions to create an even surface for your floors.
Floor Grinding Service
Home and commercial floor grinding involves using high powered equipment to grind and smooth away bumps and other raised areas in your subfloors. Our dustless grinding system clears away any concrete or glue residue that may be left behind by old flooring, or spills and pour errors made during the original construction. It also opens up the pores of the concrete, which helps certain types of flooring adhere better to the subfloors.
Areas We Offer Floor Leveling and Grinding Services
We offer floor leveling and grinding services throughout Greater Vancouver and across the Lower Mainland, including: Abbotsford, Burnaby, Coquitlam, Delta, Langley, Maple Ridge, New Westminster, North Vancouver, Pitt Meadows, Port Coquitlam, Port Moody, Vancouver, West Vancouver.
Why Choose Sprint Floors?
We know that behind (or perhaps, under) every beautiful floor is a smooth and even subfloor. The team at Sprint Floors has the skill and experience to ensure your subfloors are in perfect condition for your new hardwood or vinyl flooring. We stand by the quality of our installs, which means we make every effort to ensure that each project is completed to the highest of standards. Using high-quality leveling compounds and our dustless grinding system, we work to ensure the quality and longevity your floors from the ground up.
Floor Leveling and Grinding FAQs