Our Services
Floor Design & Installation Services
Sprint Floors offers a range of flooring services for everything from design to installation. By working closely with you, our expert team is able to ensure you're not only getting the best flooring for you and your family but also that it perfectly ties into the aesthetics of your home.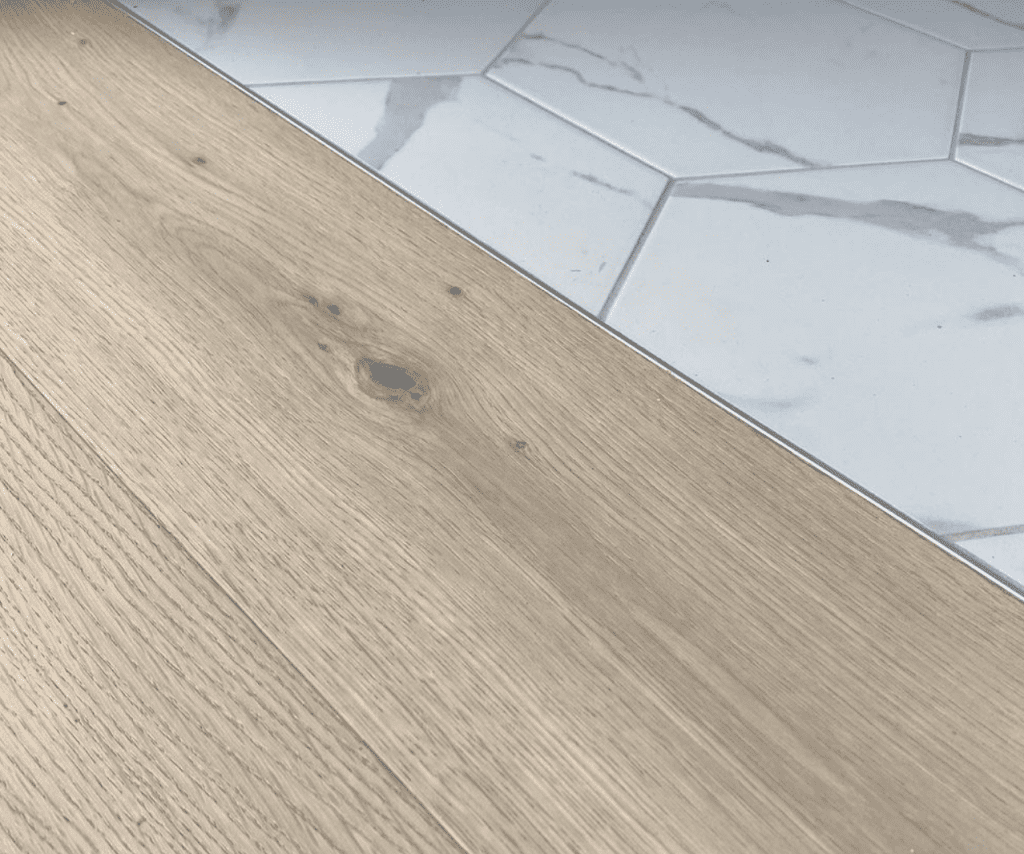 Selecting the best flooring design.
Before purchasing new floors for your home, our team will take the time to meet with you and go over your design ideas. Once we have a clear understanding of your vision, we will make recommendations on which style of flooring will work best for your particular wants and needs, including border options, the direction the flooring should run in, and flooring colours, materials, and textures.
Installing your new floors.
After you have selected and purchased the new flooring for your home, our professional installers will take care of everything from removing the old flooring (if necessary) to planning out room to room transitions, from making sure the flooring is square with the room to installing the new flooring. Depending on the type of flooring being installed, we will either glue, float, or nail it in place, while also taking the time to point out and tackle any problem areas that need to be addressed.
Floor levelling and grinding.
As our team prepares your subfloor for the new flooring to be installed, we will check for any areas that need extra attention, such as low spots or high spots. Our professional team will then level the area by either grinding the floor down or by pouring self-levelling compound to create an even surface for the flooring to be installed on top of.
★★★★★
Sprint Floors truly cares about each project that they work on. They constantly push for growth in their systems and customer service. I highly recommend them – 5 star company!
~ Roman Leppert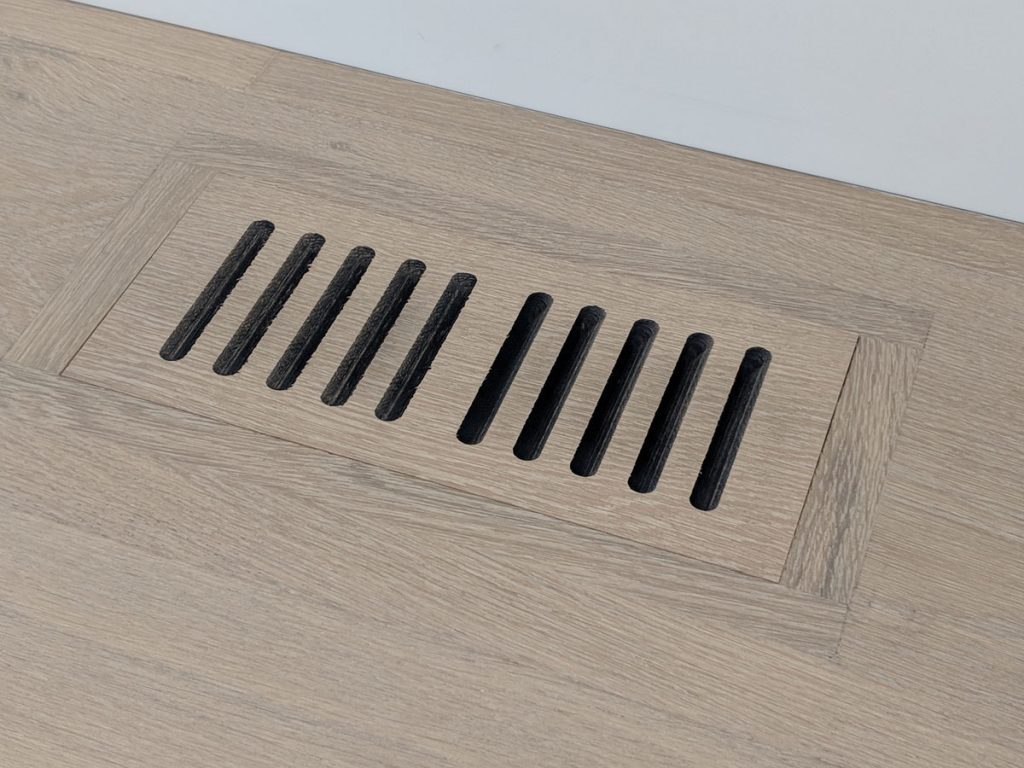 Special components manufacturing.
At Sprint, we can custom manufacture special components to match your new flooring, creating a seamless aesthetic for the entire house. Some of the special components that we can manufacture for homeowners include vents, transitions, and shoe base.
Manufacturing and installation services for staircases.
No matter what type of flooring you are looking to update your staircase with—vinyl or hardwood—we can manufacture a unique, individual, custom nosing for each stair that ties perfectly into the flooring throughout the rest of your home. Our professional team can take care of everything from measuring and preparing the materials to manufacturing the materials and installing them.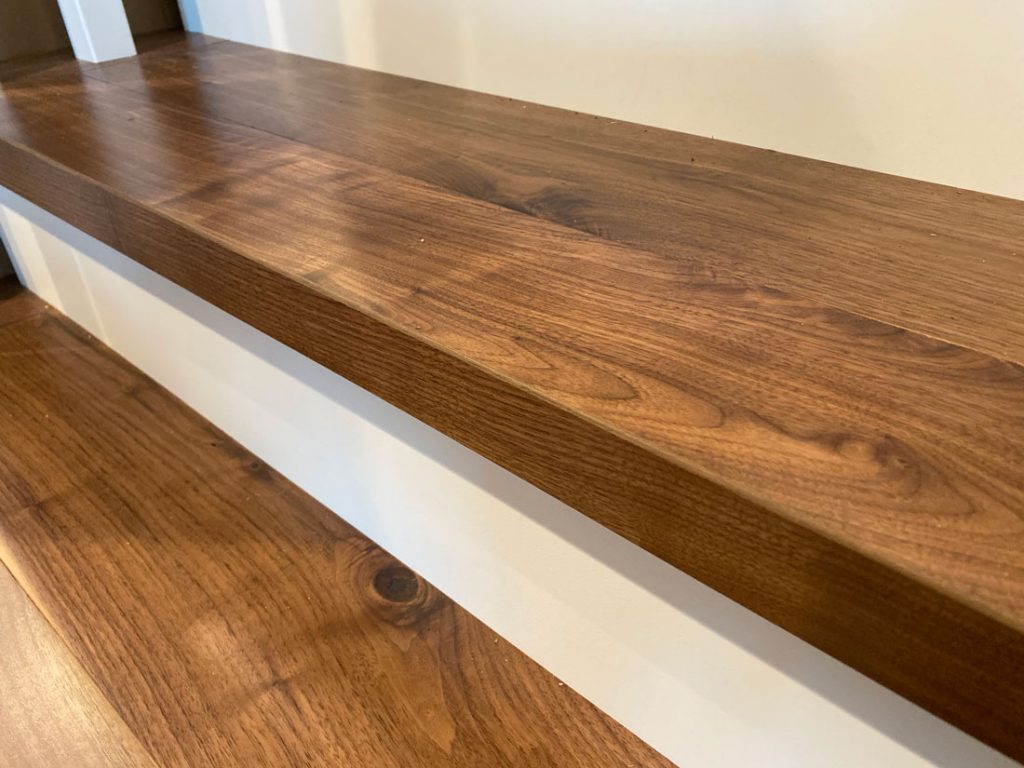 Find a staircase style to match your home.
At Sprint, we custom manufacture nosings that are perfectly designed to match not only the flooring used throughout your home but also the home's overall design aesthetics. Our selection of different style options include box treads, rounded nosings, square nosings, waterfall stairs (no nosing), etc. If you are unsure about which style option will work best for your staircase, our professional team can help.
★★★★★
Brock is a smart professional who always puts his clients first. He is always happy to talk about flooring and the different styles and ideas that could work for your home. I highly recommend Sprint Floors!
~ Clay Blaney